ANNOUNCEMENT
Oi u lot
I am retiring, mostly, sorry.
The time has come to start taking it easy, so I am not taking anymore boilie orders. I am still making base mix, pops n stuff, so if you want, I can supply all the bits for you to make your own.
I am genuinely very sorry to all the customers who have been relying on me since the start of time, Prem time that is. But the day had to come, thanks for all the orders over the years.
There are many aspects of the job that I will miss, it can be very satisfying sorting people out, and I count myself very lucky that I have had a job that I could enjoy, most of the time.
I am probably not going to miss the physical work, of which there have been loads, having shifted a few kilo's over the years.
To do a decent bait job you need to give a f*ck, but then giving a f*ck it weighs on you a bit, and if you've done it since 1986 there probably comes a time to stop and for me its now.
Much love to you all
Tony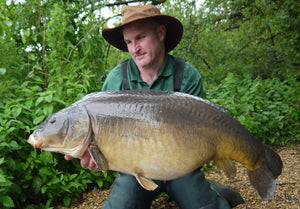 Customer Comitment
Our customer place a huge amount of trust in us to maintain our recepies and standards over and above margins and profits.
Sourcing ingredients for bait production has become increasingly difficult over the years, with many firms making cost-saving adjustments to base mixes to increase their margins.
We've kept everything exactly the same, apart from some small cost increases where appropriate, we just wouldnt sacrifice the quality.